Larry Catá Backer:
Larry Catá Backer is the Executive Director of the Coalition for Peace & Ethics.  He is the W. Richard and Mary Eshelman Faculty Scholar and Professor of Law & International Affairs at the Pennsylvania State University (B.A. Brandeis University; M.P.P. Harvard University Kennedy School of Government; J.D. Columbia University). He is the founder and director of the Coalition for Peace & Ethics, and has visited at the University of California, Hastings College of the Law (1998) and Tulane Law School (2007-2008).  His research focuses on governance related issues of globalization and the constitutional theories of public and private governance, with a focus on institutional frameworks where public and private law systems converge. He is particularly interested in issues of corporate social responsibility, the relationship between state-based regulation and transnational systems of "soft" regulation, state participation in private markets and the emerging problems of polycentricity where multiple systems might be simultaneously applied to a single issue or event. He teaches courses in corporate law, transnational law, and International Organizations.  His books include; Comparative Corporate Law: United States, European Union, China and Japan (2002); Lawyers Making Meaning: The Semiotics of Law in Legal Education (2013; and edited Harmonizing Law in an Era of Globalization: Convergence, Divergence and Resistance (2007).)Shorter essays on various aspects of globalization and governance appear on his essay site, "Law at the End of the Day," http://lcbackerblog.blogspot.com. His publications and other work are available on his personal website: http://www.backerinlaw.com/Site/ or through the Social Science Research Network:  http://ssrn.com/author=259226.
Keren Wang:
Keren Wang is the Assistant Director for The Coalition for Peace & Ethics and an doctoral teaching fellow at Penn State University's Department of Communication Arts & Sciences. Keren holds a master's degree in International Affairs from Penn State University, and a B.A. in International Area Studies from Drexel University and Sophia University in Tokyo, Japan. As a researcher, Keren's interdisciplinary background has enabled him to employ pluralistic methods to the study of global problems, where he has engaged in a wide range of research projects involving political rhetoric, constitutionalism, transnational law, socio-economic rights and social movements. Prior to joining the CPE, Keren worked at University of Pennsylvania's Wharton School of Business as the manager of the student support office, and as a research intern at the Global Security Institute, Philadelphia.
Tomonori Teraoka:
Tomonori Teraoka is a doctoral student at University of Pittsburgh's Department of Communication, and a researcher for The Coalition for Peace & Ethics. He received Bachelor of Law (L.L.B) in 2010 from Tohoku University, Japan and Master of International Affairs (M.I.A) in 2013 from the Pennsylvania State University, where he worked on issues of transnational governance and nuclear arms control. His current research primarily focuses on comparative political cultures, legal semiotics, and the politics in East Asia.
Arianna Backer:
Arianna is a researcher and program associate for the project initiative committee at The Coalition for Peace & Ethics. She received a Masters in Public and International Affairs degree from the University of Pittsburgh's Graduate School of Public and International Affairs' (GSPIA).  With the international political economy major and advanced certificates in International Development & Asian Affairs and Japanese studies, Arianna has focused her secondary educational career on East Asia—and Japan specifically.  Her skill and understanding have not only been developed through rigorous academic effort, but also through ample study abroad experience in Japan at Sophia University in Tokyo and the Kobe University Graduate School for International Cooperation Studies in Kobe.  Working with the United States Embassy in Tokyo under the United States Department of State and also with the Japan America Society of Pennsylvania have helped develop Arianna's interests in foreign diplomacy and cooperation.  Other research interests include the development of corporate social responsibility in East Asia, the international political economy of Japan in relation to a growing China, and international diplomacy and trade as it relates to the Asia-Pacific.
Nabih Haddad:
Nabih Haddad  is a researcher and program associate for the project initiative committee at the Coalition for Peace & Ethics. Nabih is currently a Ph.D student in Higher Education at Michigan State University, and earned his B.A. in Political Science, with a minor in Psychology, from Wayne State University. He obtained his Master's degree in International Affairs from The Pennsylvania State University. While at Penn State, has done extensive research with Professor Backer focusing on human rights, international law and public policy, as well as being an associate editor for the Penn State Journal of Law & International Affairs (JLIA). Prior to joining CPE, Nabih was a visiting research associate at the National Forum on Higher Education for the Public Good at the University of Michigan- Ann Arbor.
Jasmine Siyu Zai:
Jasmine Siyu Zai is a post doctor at the Institute of Law of Chinese Academy of Social Sciences (CASS). Her research focuses on civil and commercial law of both China and the US, especially in the circumstances of cross-border transactions. Jasmine received her J.D. from Penn State Law in May 2011, where she was a Dean's Scholarship recipient, a law review associate editor, a moot court member, and a research assistant to Professor Larry Catá Backer. Before joining CASS, she was working in a New York law firm, practicing law in the areas of corporate law and cross-border business litigation. Nabih Haddad is a researcher and program associate for the project initiative committee at the Coalition for Peace & Ethics.
Nicholas Backer:
is a researcher and program associate for the project initiative committee at The Coalition for Peace & Ethics where he heads the teaching initiative, Knowledge Cores/Spiral Clusters.  He is a graduate of Penn State University (IST College B.S. 2007) and Received his M.S. from Georgetown University in 2010.
Shan Gao: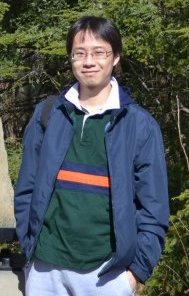 Shan Gao is S.J.D student from Penn State University, Dickinson School of Law. His dissertation is about Chinese Foreign Direct Investment Policies and Laws. Mr. Gao's current research focuses on Chinese Constitutionalism, communist party institution and political reforms. He also works with his advisor, Professor Larry Backer, on many China related projects and conferences. Some of their work can be accessed from Professor Backer's blog.  Prior to joining the S.J.D. program, he graduated with dual degrees of BA in Law and Economics in China from Ludong University. He worked briefly in legal service before he went to Penn State Law earned his Master degree of Law from its LMM program in 2011.